Donations help the world go around.
All donations go to making my Youtube/Twitch channel a better place with more content and more fun.
Every little bit helps!
$1-$4 = A shoutout on social media and a cyber hug!
$5 = A custom NerdyGirlNikki Pokemon Card!
$10 = Pokemon Card and a hand wirtten letter/picture!
$20 = ???
$ more = I doubt anyone will donate more. LOL
Also top donator of the month gets a special prize!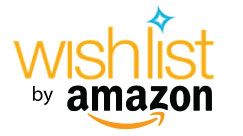 And if you wanna show me some love but don't have a ton of cash. I also have a Wish List for Pokemon Cards.
As I said above if you send me your address along with any donation or Wish List item I will spend you a surprise in the mail!
Who doesn't love snail mail!
A huge thank you for all of your support! I couldn't do any of this without the love and support of all of you!
Cyber Hugs!